The East Lake Neighborhood Association (ELNA) will host its Second Annual Everyone East Lake Festival (EELF) on Saturday, April 8th from 1p.m. until 5p.m. at the East Lake Park & Duck Pond. Come and celebrate the rich diversity of the East Lake community by enjoying a variety of musical performances, vendors, games, food, and so much more!
2017 Performances

"Heatherly" Heather Leigh Holt
Chattanooga Schools for the Arts and Sciences Choir
Jazzanooga Youth
The Unstoppable Jamal Traub
Josh Driver and the DLPB
Opera Tennessee
Rafael Amaral
Joy Devlin and her Divine Jazz
Art 120 Art Bikes
Emcee Gladys Pineda-Lohr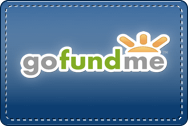 Interested in being a sponsor?! Sponsors receive exposure to a crowd of 500+ people and will have business name displayed on ELNA website, Facebook page, and throughout the event. Questions? Email us at elnachattanoogatn@gmail.com.
VENDORS
We welcome local artisans, nonprofits, and other organizations to participate in the event. There is $20 vendor fee (The fee is waved for nonprofits and can be paid using our gofundme campaign). Last year's event brought out 400+ people. Come and share with our community.